Meet the Characters
The Middle Class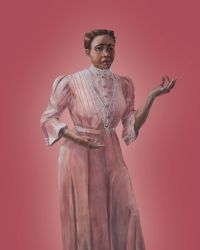 Fannie Jackson Coppin
Graduate of Oberlin College, major figure in education field, principal of the Institute for Colored Youth.  She was the Institute's first black female principal.  Continuously fought for a more rounded and complete education for her students.  Was born into slavery in Maryland; her aunt bought her freedom when she was 12.  Age 60.  Married.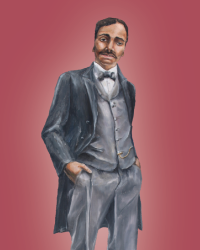 Dr. Nathan Mossell
From highly educated family; his brother practiced law and he was the first black to graduate from the Medical School of the University of Pennsylvania.  Worked to become important figure in medical field and in the community.  Opened Frederick Douglass Hospital in 1895 to help train other blacks in the medical profession.  Age 40.  Married.  
The Working People
Mr. Turner
Black man.  250 South Darrien St., rented a room from Nettie Cook.  Employed.  Common-law marriage with Katie (white woman), maid to James Hawkins, 633 Delancy St.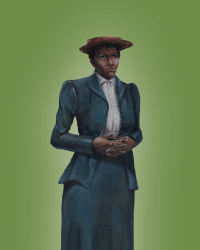 Sarah Ballard
Black woman.  1730 Pine St., lives with husband James.  They are tenants in an apartment above two larger white families.  Both she and her husband are educated.  She is a chemistry professor.  Age 30.  
The Poor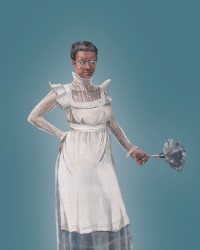 Mary Wright
Black woman.  Age 40.  Maid to Mrs. Higgenbotham (white).  Reportedly, the two women had a good relationship.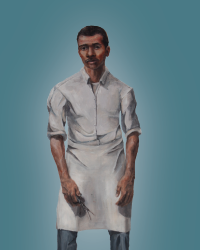 Harry White
Black man.  1810 Addison St., lives with his parents, five siblings, and four boarders.  Barber—often a short term occupation for young black men, could earn $8-10/week.  Age 25.  Single.
Vicious and Criminal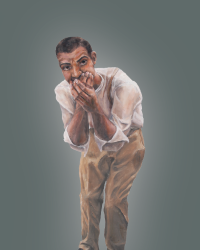 Mr. Moore
Black man.  During the Republican Parade on November 2 on Lombard St., he began arguing with Teddy Watts, another black man who was riding on the same car.  Watts pulled Moore off the car and they fought.  Watts threatened Moore with a racial slur and Moore tried to run away.  The two men got into a knife fight in a nearby alley: Watts was killed and Moore went to the hospital.  Moore turned himself in for the murder the same day.

Hannah Tabbs
Black woman.  Murderess.  Accused of killing and dismembering her lover, Wakefield Gaines (also black).  They were both domestic servants.  Neighbors reported their relationship was violent.  Tabbs and Gaines had a dispute with a white man, George Wilson, over the whereabouts of Tabbs's niece, Anne Richardson, and Gaines was killed.  She confessed to having disposed of Gaines's body, which was cut in several pieces, but not to murdering him.  She and Wilson blamed each other for the murder throughout the trial.  She displayed proper womanly etiquette to try to show that she was incapable of murder, but was ultimately convicted.  Age 40.