Current Staff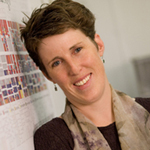 Amy Hillier
Project Co-Director
Amy is an Associate Professor at the School of Social Policy & Practice at the University of Pennsylvania and teaches courses on community mapping and racism across multiple undergraduate and graduate programs at Penn. She has worked on numerous historical GIS projects including PhilaPlace (www.philaplace.org) with colleagues from the Historical Society of Pennsylvania and mortgage redlining in Philadelphia during the 1930s – 1950s. She has conducted spatial research on contemporary public health disparities including access to healthful foods and physical activity and exposure to outdoor advertising. Most recently, her research has focused on LGBT youth, particularly trans youth.
Amy was introduced to The Philadelphia Negro in 1998 in Elijah Anderson's Urban Ethnography class, while in graduate school at Penn's School of Social Work, and learned about GIS by working at the Cartographic Modeling Lab (http://cml.upenn.edu). When she is not thinking about maps and cities, Amy enjoys playing outdoors with her children, baking, and walking or biking around the city.
E-mail: ahillier@design.upenn.edu
Phone: (215) 746-2341

Stephanie Boddie
Project Co-Director
Dr. Stephanie Clintonia Boddie joined the Baylor University faculty in 2017 as an assistant professor of Church and Community Ministries with affiliations at the Diana R. Garland School of Social Work, the George W. Truett Theological Seminary, and the School of Education. Previously, she was a Visiting Research Associate at the University of Pittsburgh's School of Social Work and affiliated with the Center on Race and Social Problems. She is also a Senior Fellow at the University of Pennsylvania's Program for Research on Religion & Urban Civil Society and a Visiting Scholar at the Robert A. Fox Leadership Program. Previously, Stephanie was as a Senior Researcher at the Pew Research Center's Forum on Religion & Public Life (2008-2012) and an assistant professor at Washington University in St. Louis with a primary appointment at the George Warren Brown School of Social Work (2002-2008). She also served as lead consultant for the Annie E. Casey Foundation's Faith and Families portfolio (2002-2006). In addition to co-authoring over 30 journal articles and reports, she has co-authored the following books: The Newer Deal: Social Work and Religion in Partnership (1999), The Invisible Caring Hand: American Congregations and the Provision of Welfare (2002), The Other Philadelphia Story: How Local Congregations Support Quality of Life in Urban America (2006) and Faith-Based Social Services: Measures, Assessments, and Effectiveness (2007).
Stephanie received her doctorate in social welfare and master's degree in social work from the University of Pennsylvania and has her bachelor's degree in natural science from Johns Hopkins University. Her professional interests include: wealth and health disparities including access to healthy foods, faith-based social services, community development and community-based research. She enjoys singing, growing African violets, cooking,  traveling and exploring her family's history.
E-mail: scb58@pitt.edu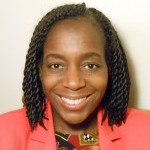 Adelle Banks
Oral History Collection Interviewer/Editor
Adelle Banks is an award-winning journalist with expertise in researching and writing about religious organizations and the faith of African-Americans. She has worked for media outlets along the Eastern Seaboard and has freelanced for Jet magazine and other publications. A graduate of Mount Holyoke College in South Hadley, Mass., she has been honored with numerous first-place awards from Associated Church Press and twice has been named third-place reporter of the year by the Religion Newswriters Association.
E-mail: banksrelig@gmail.com
Morgan Levine
Oral History Collection Project Manager
Morgan Levine is a 2nd year Masters of Social Work student at the University of Pennsylvania. She is also a Fox Research and Service Summer Fellow with the Robert A. Fox Leadership Program. Prior to enrolling at the School of Social Policy and Practice (SP2) at the University of Pennsylvania, Morgan completed her undergraduate degree in Psychology at Temple University. In her first year at SP2, Morgan completed her fieldwork with the YWCA York as the Social Justice Coordinator, where she helped develop their Racial Justice programming and outreach in accordance with the YWCA USA  mission to "eliminate racism". Morgan's academic and professional interests include: Organizational Development, Socioeconomic Inequity, Decarceration and Restorative Reentry, Anti-Bias Curriculum Development, and Data Visualization. Morgan is excited to bring her experience, interests, and passions to The Ward Project, as well as learn from the experiences and perspectives of all those involved in the project.

Maya Beale
Curriculum Developer
Maya is a student at Haverford College working towards an B.A. in English with a concentration in Africana Studies and Gender & Sexuality Studies. Maya joins The Ward team with a grant from the John B. Hurford '60 Center for the Arts and Humanities to expand and integrate the creative component of the project's 5-day curriculum program. Outside of her work with The Ward, Maya is heavily involved in the arts organizations at Haverford, currently serving as co-head organizer of Federation United Concert Series and as a staff member of the college's Cantor Fitzgerald Gallery. In the past, she has had the pleasure of contributing as a former guide intern and blogger at FringeArts.
Marshall Childs
Design Manager
Marshall Childs is a junior at Salisbury University majoring in Graphic Design. He spent his freshman year at Virginia Commonwealth University completing art foundation courses and working as a graphic designer for the VCU Cary Street Gym. Additionally, he has worked as a marketing intern at the International Book Bank. One of his images will be published in the "Photographer's Forum" magazine hardcover book "Best of College & High School Photography 2014." Marshall has received awards for his paintings from the National Foundation for the Advancement of the Arts' YoungArts competition and the National Association for the Advancement of Colored People's local ACT-SO competition. Most recently, he has received the Salisbury University Transfer Student Art Scholarship. Marshall joined the Ward project in the summer of 2013. He has worked on the final production of its oral history collection, enhancing the photographs and designing the format for how the stories will be printed.
Anna Cryer
Research Assistant for Mother Bethel AME Church
Anna  is an entering freshmen at Moore College of Art and design where she plans to major in Art Education. She participated in various stage productions as well as Stage Crew activities. She has worked as the Stage Manager at her high school. Her role in The Ward Project is conducting as well as transcribing interviews.


Stephanie McCoy
Research Assistant for Mother Bethel AME Church
Stephanie is a 19 year old sophomore at Delaware State University, majoring in early childhood education.  Currently, she is also working outside The Ward project.  Stephanie participates in a dance studio called School Of Dance Arts as a dancer and an assistant teacher.  she also enjoys working as a part-time nanny for a special needs child.  she works with him until she goes back to school.  Her current role in The Ward Project is to successfully interview members of her church, Mother Bethel AME, about their opinions and/or experiences as residents of the 7th Ward.
Shaun Simmons
Research Assistant for Tindley Temple United Methodist Church
Shaun is a 23 year old student at Community College of Philadelphia studying Sound Recording Music Technology. He plans to transfer to Temple University to pursue a Bachelor's Degree in Media Studies and Production after he completes his Associates. Shaun is an active member within his church as a co-leader of the Media Ministry. His role with the Ward project for the 2014 summer will be setting up and recording the interviews for the members of both Mother Bethel AME and Tindley Temple UMC, which is his home church.